Title:
When Marnie Was There
Author:
Joan G. Robinson
Genre:
Fiction
Rating:
3 out of 5
Reviewer:
Julia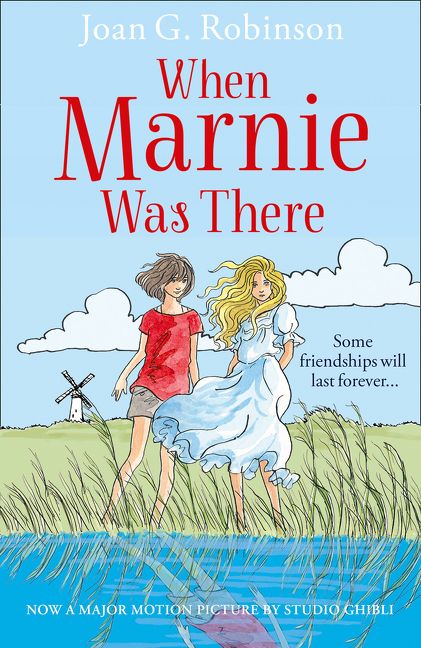 Anna is using her "ordinary face" more and more often, and is told by her teachers at school that she is not-even-trying. She doesn't have any friends, and is on the outside of an imaginary social circle. Her foster parents, worried about her, send her away to the Peggs, some family friends, to get better. There, she is free to wander about the land around her, and starts to feel a strange connection with the old marsh house that seems to be empty. Or is it?
Soon she meets Marnie, who lives at the house, and the two become friends, bonding and sharing their secrets. But soon Marnie vanishes and a new family is at the house, and Anna begins to question what's real and what's not.
The plot would definitely be interesting, had I not already known what had happened because I had seen the movie adaptation first. Luckily, there were some changes, so I was able to still enjoy the book a bit. Although I didn't really find it too interesting, whether that be because of the writing style or because I had seen the movie first I cannot really say.
I did like the idea behind the book, though. There's a theme of forgiveness in the book that I like, although I wish it was shown more. Love was definitely a concept that was covered, and I think that that was nice as well.
I wasn't all too fond of how the book ended. It felt a bit rushed to me.
Still, the book was nice. I think I might just be viewing it in this way because I saw the movie first. Perhaps I'll try reading it again.